Nicole was born into the construction business; helping her dad lay tile for his business in her summers growing up she learned that hard work and quality workmanship go a long way in business and in life. She has a passion for project management and quality control that sets True Texas Builders apart.  Nicole worked her way through college at a local State Farm agency and after she graduated she went on to earn an MBA degree from TCU. She then took on a corporate career working for GM Financial where she first ran a Data Analytics team and later a Treasury team. During this time, Nicole & Ben were also investing in real estate, home building and remodels, which became much more than a hobby in 2020 when True Texas Builders was born. Today, Nicole runs project and process management for the company as well as handling most all the back office functions.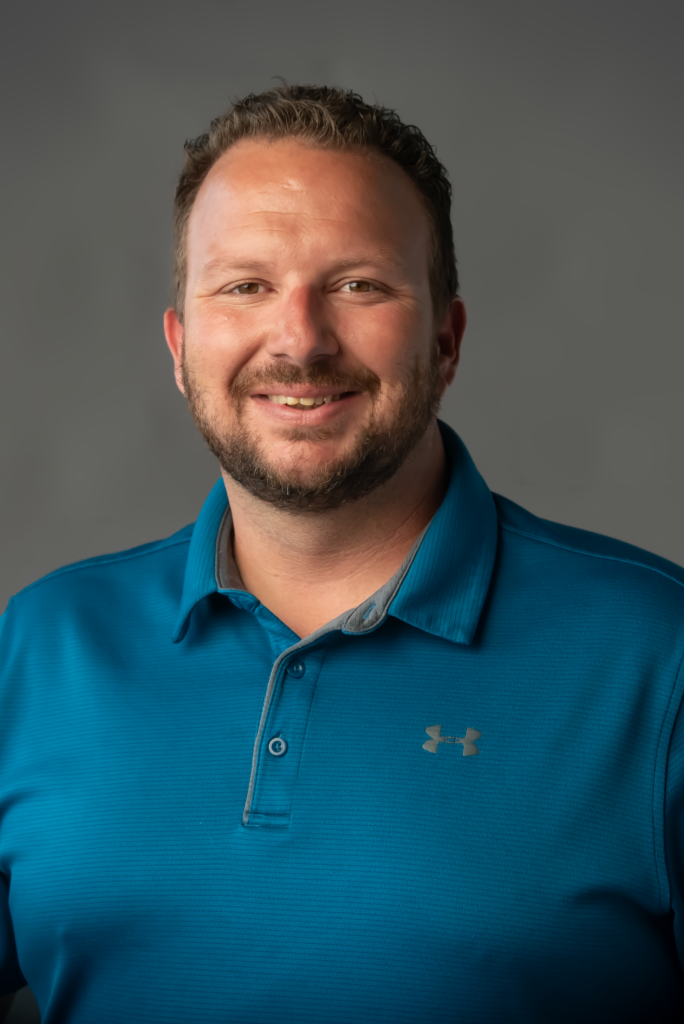 Ben learned the basics of construction from his father and grandfather at a young age. His grandfather had been trained by the GI bill to build houses after returning from the war and growing up, most all the family's construction projects were self-performed. After farming and ranching until his early 20's, Ben graduated from college and went on to get his MBA from TCU. From there, he worked for 8 years in oil and gas coming up the ranks in Finance to eventually run Financial Planning and then later was Director of Asset Development. He then went on to work at GM Financial managing their interest rate and foreign currency trading group and lastly for a medium sized commercial and industrial construction firm where he was CFO.

While working corporate careers Ben and Nicole started their careers in real estate as side projects. From flipping houses to rental fixer uppers to VRBOs and eventually new construction, they found their passion in delivering great homes and communities. Ben's background in Finance and Project Management brings a different mindset than others to the home building industry. True Texas Builders takes pride in working with customers to meet timelines and deliver homes on budget, all the while ensuring quality at every step of the process.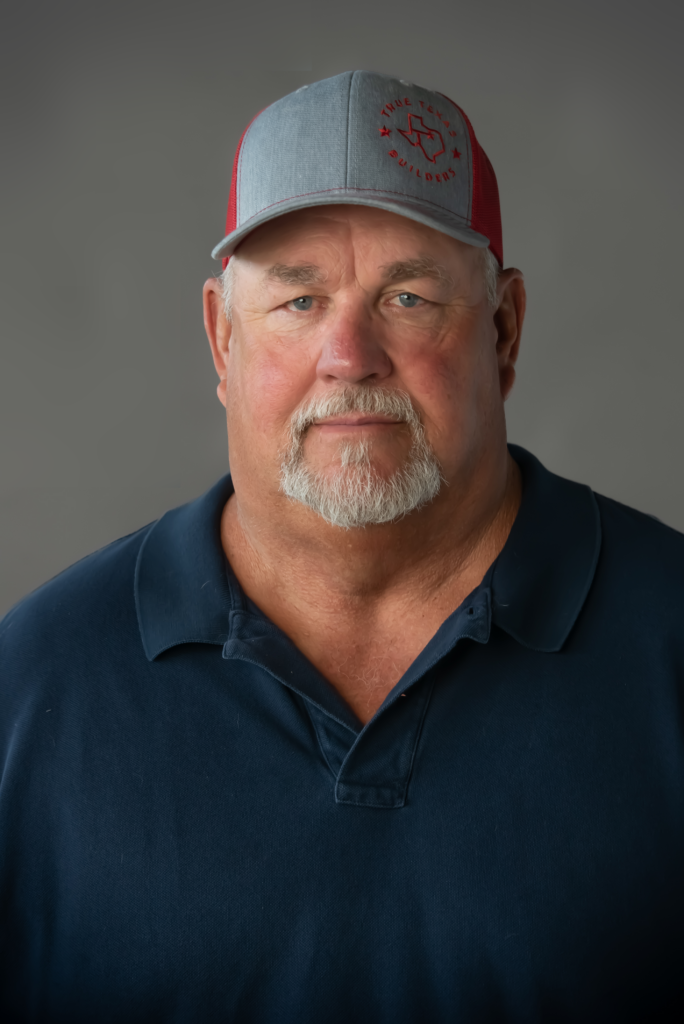 Donald has over 30 years of new home construction experience ranging from building neighborhoods to $1mm plus custom jobs. He takes pride in delivering houses quickly and efficiently while ensuring things are done right and that the finishing touches are darn near perfect. He is a true asset to the team managing the day to day operations and building of the homes. His passion for process and attention to detail are exactly aligned with TTB's core values!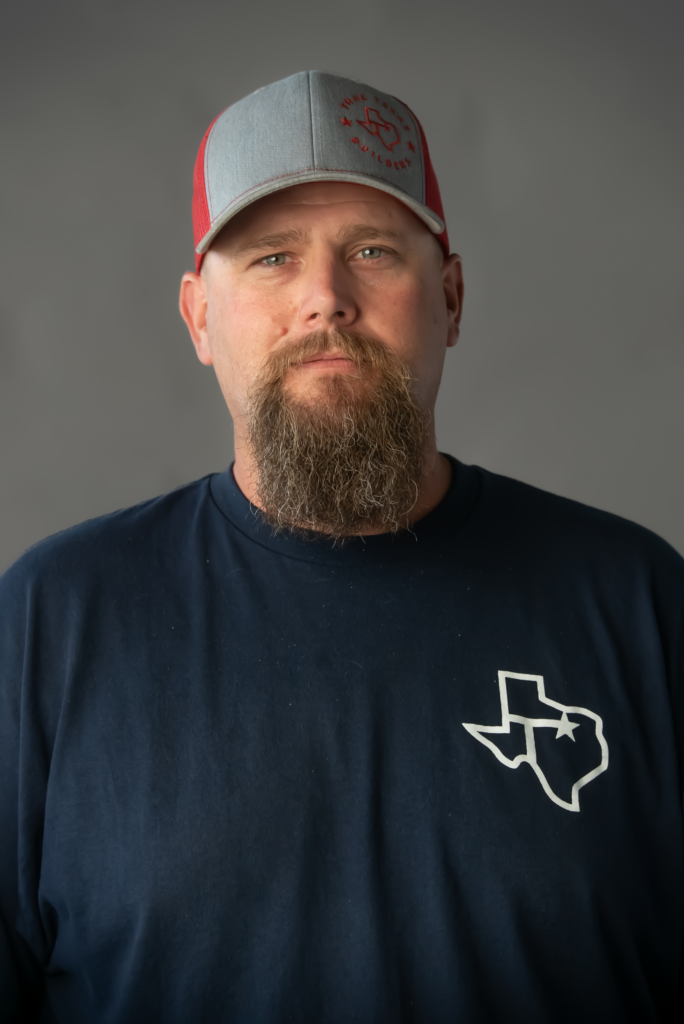 Justin is a 20 year construction professional who ensures quality craftsmanship right from the start. He has experience in many trades and works hard to help TTB QC work and ensure things get done right, the first time. We are proud to have a team member who is comfortable wearing some many hats and is a true asset to the company.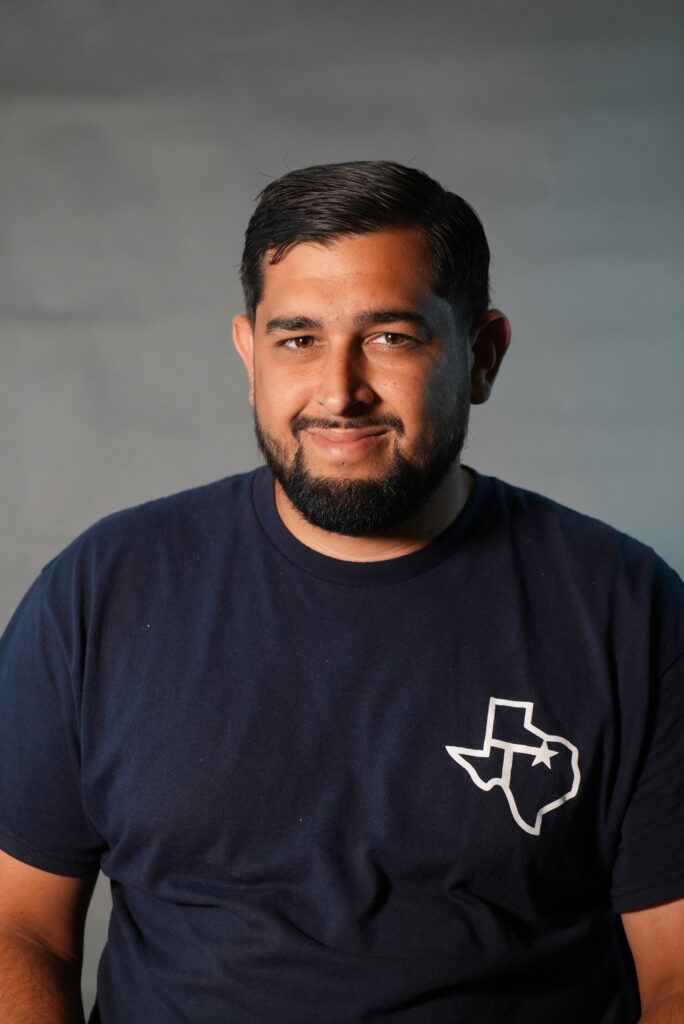 Anthony has several years of construction and operations management, most recently as Operations Manager for a door and window company before joining True Texas Builders.  He prides himself on professionalism and project management ensuring great communication and organization from subs to clients.  He takes pride in quality workmanship and is there to help make sure a quality product and experience happens on each and every build.  We are proud to have him join our team in 2023 as we continue to grow with our success.