Currently we have nothing available, but we'd be happy to build a custom home for you!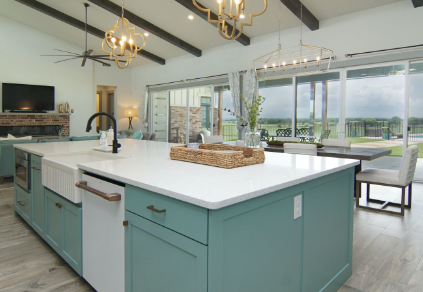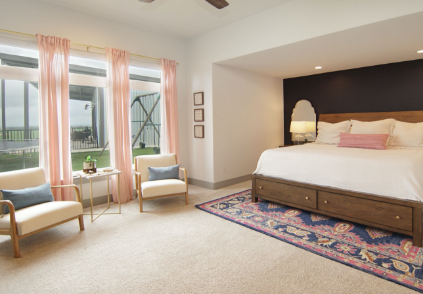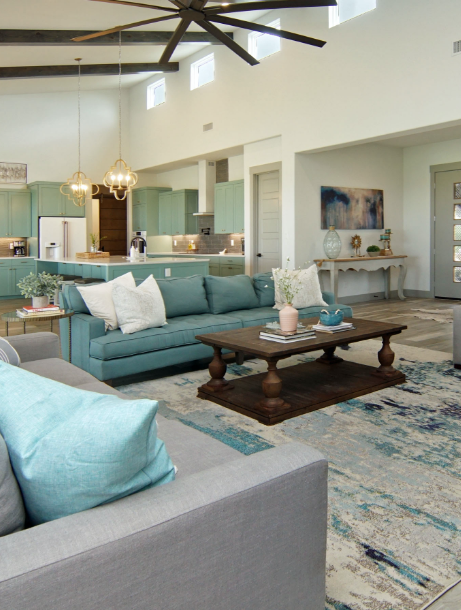 Do you like the look and feel of our homes but are looking to capture your own unique style?  Do you already have a set of plans you want to build?  Our custom home division caters to those who want their own truly Texan home.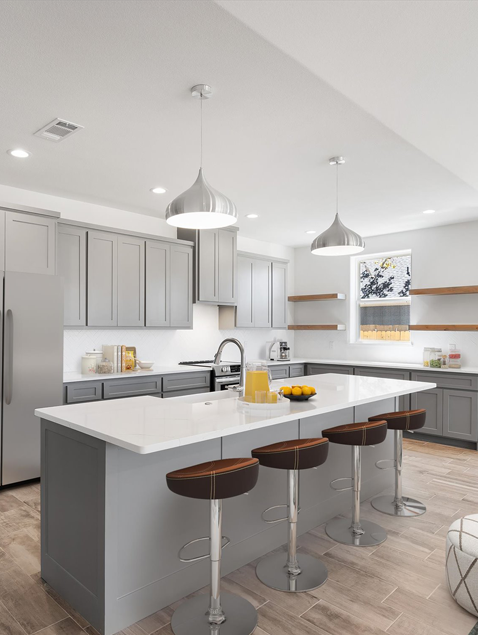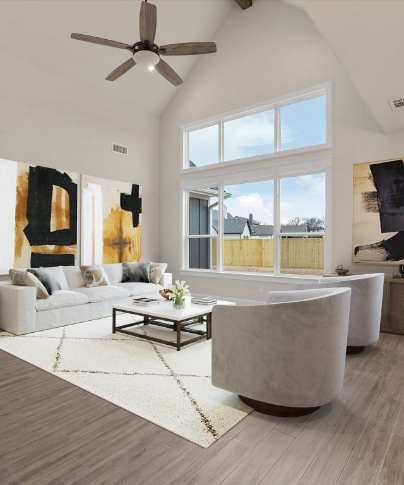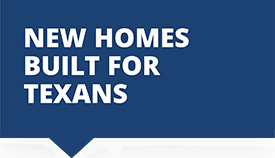 True Texas Builders exists to serve its customers and its communities. At True Texas, we live by a simple rule: We will only build homes and communities which we would be proud to live in with our own families. That means we believe in creating solid community neighborhoods. We think through the design process starting with lot layout and site plan to living spaces and what brings families and communities together. And it means that we believe in quality new home construction that will last generations. We aren't simply a new home builder, we are True Texas Builders.
At True Texas Builders, we strive to make the home building process as simple as possible for our customers.
One area we noticed a lot of customers struggling is all of the selections that must be made with a new home.
So, we hired a professional designer to make this process painless.
True Texas Builders now offers designer built packages for your home!
The process is simple – select one exterior board and one interior board!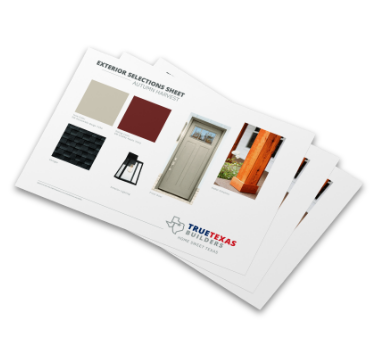 Choose from one of our designer built exterior package options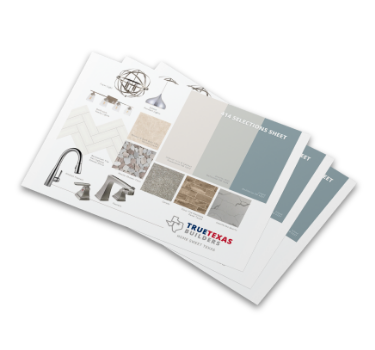 Choose from one of our designer built interior package options